Upcoming Events
CBR Trainee Events:
PECHA KUCHA BIOMEDICA and POSTER SOCIAL at IDEAFEST 2015
"a part of a festival of ideas at UVic to celebrate research and creativity"
DATE: Tuesday March 3, 2015
LOCATION: UVic MacLaurin Building, David Lam Auditorium A144 Parking Lot 6 (Map of Uvic)
The Centre for Biomedical Research at the University of Victoria, is a collaborative collective of scientists, clinicians, and research trainees investigating important problems related to human health and medical application.
At 3:00 - 4:30 Join us for an engaging and fast-paced Pecha Kucha-style event highlighting biomedical research (e.g. genetics, molecular biology, neuroscience, medicinal chemistry and biomedical engineering) at UVic and delivered by graduate students.
At 4:30 - 6:00 Visit with UVic biomedical researchers to discuss scientific posters while having refreshments and snacks.
Please RSVP This email address is being protected from spambots. You need JavaScript enabled to view it. or call 250- 472-4067
More UVic IdeaFest events: http://www.uvic.ca/ideafest/
#ideafest2015
Find us on Facebook
_
Café Scientifique
2015 University of Victoria Schedule
Tue Mar 17
6:30pm

Hydrogen Fuel Cells - without the Hot Air
Drs. Ned Djilali and Andrew Rowe
Dept. of Mechanical Engineering
U. Victoria
Description

Faculty of Science

Hermann's Jazz Club
753 View St
Reserve seats




Tue, Mar 24
6:30pm
**Note
this was on 17Feb**

"The importance of being Kermit: Frogs as sentinels of environmental and human health."
Dr. Caren Helbing
Dept. of Biochemistry and Microbiology
U. Victoria

Centre for Biomedical
Research

Hermann's Jazz Club

753 View St
Reserve Seats
Email This email address is being protected from spambots. You need JavaScript enabled to view it.

Tue Apr 14
6:30pm

Your World in a Drop of Blood: Technology for Personal Monitoring of Wellness and Disease
Dr. Terry Pearson
Dept. of Biochemistry and Microbiology
U. Victoria

Faculty of Science

Hermann's Jazz Club
753 View St
Reserve seats
(Link active about 2 weeks before)

Tue Apr 21
6:30pm

Looking into the Eye
Dr. Bob Chow
Dept. of Biology
University of Victoria

Centre for Biomedical
Research

Hermann's Jazz Club
753 View St
Reserve seats
(Available on
Mar 31)
Hermann's Jazz Club
753 View St
Start time: 6:30 pm
Doors open at 5:30
Light appetizers provided and menu items available to order.

For more information contact This email address is being protected from spambots. You need JavaScript enabled to view it. or call 250-472-4067



For all Cafe Scientifique Series now hosted from the University of Victoria
See www.uvic.ca/cafesci

_________________________________________________________________


Click here for more information about the Seminar Series and CBR Travel Grant
Click here for more information on Workshops,Conferences and Career Options
____________________________________________________________________
What's NEW

Project Superhero aims to inspire girls

By. E. Paul Zehr and Illustrated by Kris Pearn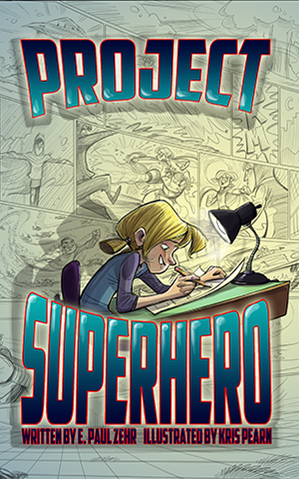 Biomedical Bulletins
The Department of Biology and the Centre for Biomedical Research

"Factors involved in the development of excitatory synapses: a zebrafish perspective"
Dr. Dr. Declan Ali
Department of Biological Sciences, University of Alberta
2:30 pm
Friday, December 5, 2014
CUN 146
For information on past Biomedical Bulletins please click here