Upcoming Events
Café Scientifique
Tuesday, 18 November 2014

More information to follow soon!

Hermann's Jazz Club
753 View St
Start time: 6:30 pm
Doors open at 5:30
Light appetizers provided and menu items available to order.

For more information and to RSVP contact This email address is being protected from spambots. You need JavaScript enabled to view it. or call 250-472-4067


Brain Tumour Foundation of Canada
For all Cafe Scientifique Series now hosted from the University of Victoria
See also www.uvic.ca/cafesci

CBR Trainee Events:
What can you do with your degree



Learn how you can make the leap from university to a
rewarding career.
Working in the biomedical and health sector

Thursday , Oct 23, 5:30 – 7 p.m.

ECS 124

Co-operative Education Program and Career Services
More information and to register: uvic.ca/coopandcareer/wcydwyd
Or use this link to register directly for any of sessions learninginmotion.uvic.ca
— sign in with your Netlink ID and visit the events calendar to find your session!
_______________________________________________________________
P C P

Pizza. Coffee. Presentations.
(Biomedical Research that will blow your minds)

WHO: Graduate and undergraduate students partaking in biomedical
research from any Faculty/Division
WHAT: Pizza and Coffee (11:00–11:15)
4 Presentations (11:15–12:15)
Questions/Social (12:15–12:30)
WHERE: ECS 660 (Engineering Computer Science)
WHEN: Tuesday, 23 September 2014 @ 11:00 AM
Tuesday, 18 November 2014 @ 11:00 AM

WHY: All the cool kids are doing it.
RSVP
This email address is being protected from spambots. You need JavaScript enabled to view it.
250-472-4067


If you would like more information , be added to the email list for reminders, or you would like to present at a seminar please contact This email address is being protected from spambots. You need JavaScript enabled to view it. or 250-472-4067
Find us on Facebook

Click here for more information about the Seminar Series and CBR Travel Grant
Click here for more information on Workshops,Conferences and Career Options
____________________________________________________________________
What's NEW

Project Superhero aims to inspire girls

By. E. Paul Zehr and Illustrated by Kris Pearn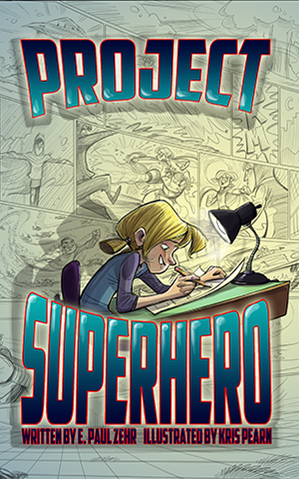 Biomedical Bulletins
Friday, 26 September 2014

Dr. Edwin Moore, Professor
Cellular & Physiological Sciences, UBC
Calcium imaging, Cardiomyocytes
Strategic Director of animal facility at UBC,
Lecturer in UBC Medical Program, Heart researcher

Room and Time: TBA

For information on past Biomedical Bulletins please click here